Working with the CF community to set research priorities
JLA PSP in CF Refresh

We're working with the Cystic Fibrosis Trust and the James Lind Alliance (JLA) to undertake the first ever Research Priorities Refresh
Survey 2 opens at midday on Wednesday 21st September. Click here to take part.
We are looking for participants for the final workshop already, so if this is something you might be interested in click here for more information & to let us know.
Original JLA PSP in CF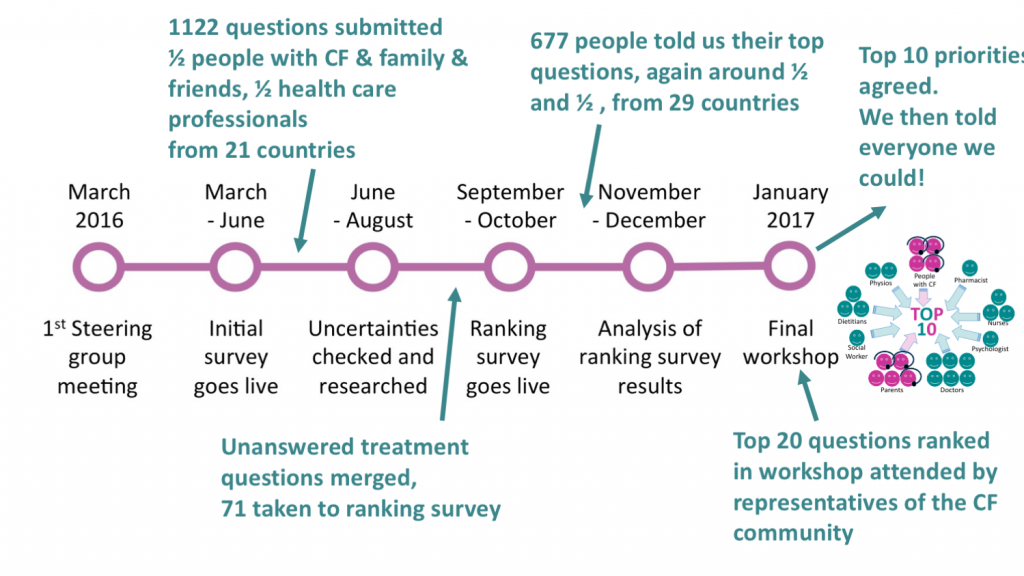 We worked with the James Lind Alliance (JLA) to undertake the first priority setting partnership(PSP) in CF.
Publications
Scientific papers that have come from our work