It's been 5 years since we all worked together to create our top 10 priorities for research in CF.
A lot has changed since then so we felt it was time to go back to the CF community to see what you all think should be the priorities for research in CF now.
Thank you to all who have contributed to surveys and the workshop
Here we asked you to look at the 2017 Top 10 questions, plus those ranked 11-20, and let us know which you think are still important and then to tell us which you think are the three most important.
You were then given an opportunity to suggest new questions for research in CF treatment.
We had 1600 responses to look through and over new 900 questions to analyse so thank you all so much!
Then in September we launched our next survey where we asked you to choose the most important from the combined new list.
The final step was an online workshop where representatives of the CF community worked together to agree the new top 10.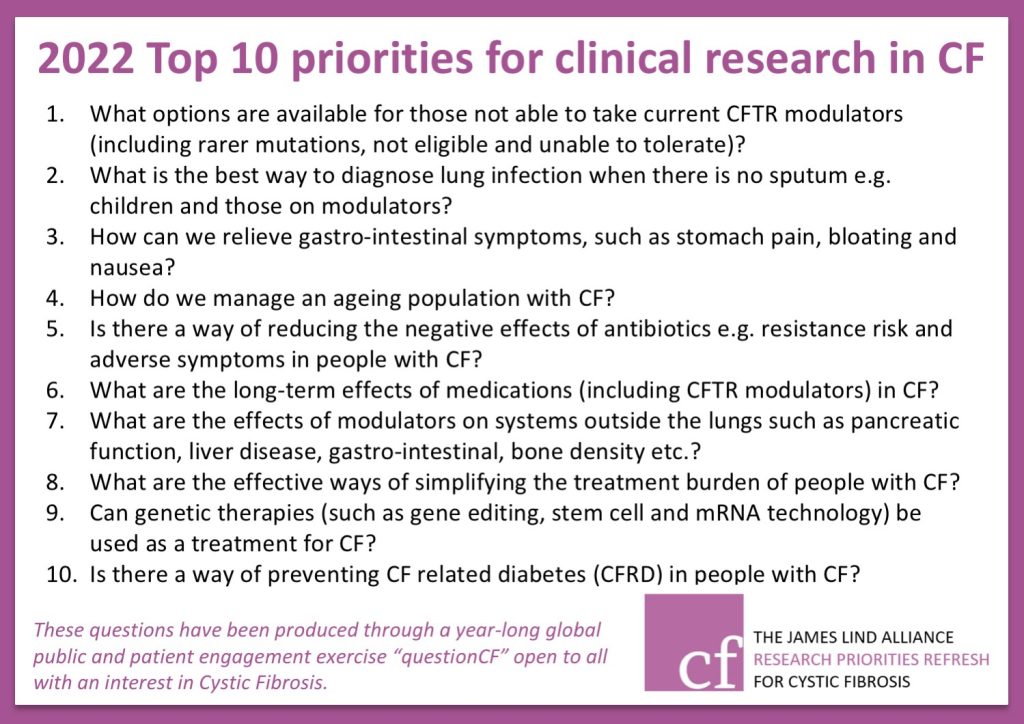 What were the 2017 Top 20 questions?
Click here to check them out and find out more about them
What happened with the previous Top 10?
There has been some incredible research inspired by our 2017 Top 10 priorities, with an estimated £23 million gained in funding for CF research. This article shows exactly what your research priorities led to. You can also look under each individual question here to see.